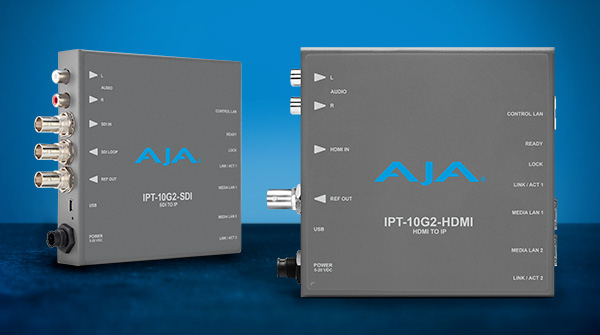 IP Mini-Converter v2.3
Free Firmware Update for AJA 10 GigE IP Mini-Converter Transmitters/Receivers.
New v2.3 firmware is now available for AJA's 10 GigE IP Mini-Converter transmitters and receivers. Available as a free download, the update adds a new frame sync feature to support synchronising unlocked sources with PTP for IPT-10G2 transmitters; new USB keyboard control for quick and easy preset recalls for IPR-10G2 and IPR-10G receivers, and support for NMOS 1.3 and LLDP for the full product lineup.
U-TAP v1.5.3 Update
Improved Performance for Streaming and Video Conferencing
AJA has released U-TAP v1.5.3, a free maintenance update with several key bug fixes for improved video streaming and video conferencing performance. U-TAP v1.5.3 software is available for download today for U-TAP SDI and U-TAP HDMI.
Mini-Config v2.25.1